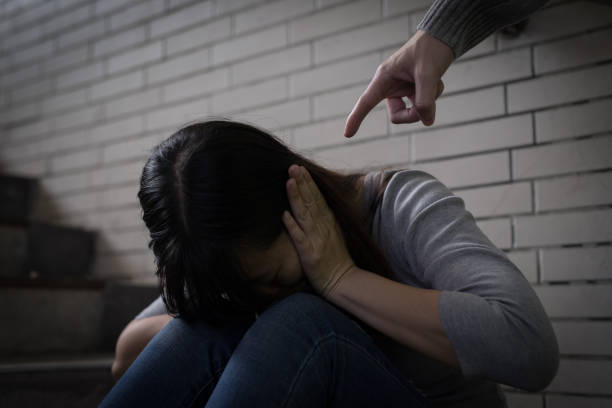 What women should know about submission is a topic based on educating women both single and married about the true definition of being submissive and erasing the misconception about the term so as not to become vulnerable to emotional abuse.
Submission is a very crucial factor needed for a successful marriage, it's importance cannot be over emphasized. In a general concept, submission means to willing allow oneself to be controlled by someone/people. It could also mean being obedient to assigned rules. However, being submissive in marriage entails respect and humility. Women are thought to be submissive to their husband, as a sign of respect, humility and obedient. Performing their wife roles without being obligated or mandated to, not replying back to their hubby in a disrespectful manner. Which are all good, and a nice way to peacefully secure a home. However, there are still misconception and wrong interpretation by a lot of folks on the word "submission". Being submissive does not mean one should accommodate any form of ill treatment From their spouse. .
Three ways by which women ignorantly misinterpret the word "submission".
Accepting authoritative and bossy nature from their hubby
Being Submissive does not correlate with accepting being bossed around. even In the Bible, when Christ was giving admonishon on how a Godly home ought to be like. He urged women to be submissive to their husband. He went ahead to urge men to equally respect their wives and not to provoke them. This implies that for a marriage to be peaceful, all hands must be on the deck for both couples. Even as a submissive wife, she still deserves some respect and kind gesture from you. When your becomes too bossy, talks to you rudely and forcefully demands everything from you rather than request. It is a sign of disregard and emotional abuse. Do not keep mute with such treatment in the bid to be submissive. Call his attention towards it, speak out, but do that in a polite and respectful way. Talk to a marriage Counsellor
Entertaining domestic violence
Domestic violence is a crime against humanity. Unfortunately, a lot of women are going through domestic violence in their homes, Being dehumanized on daily basis, having bruises all over their body and secretly wallowing in pains. Yet have refused to speak out or quit such marriage because they were meant to believe that in so doing, they would be term as irresponsible wife. Such women ignorantly accept all manner of physical abuse and violence from their hubby in the name of being submissive. they end up being emotional demoralized. Do not entertain any form of abuse in the bid to be submissive. Report to the appropriate authority, seek for marriage counsel, involve his/your family members if he is unwilling to change. If quitting is your last resort. Please do well to quit. Not easy though, but better to be a divorcee than end up being murdered while trying to secure your home.
Entertaining infidelity from their spouse
A lot of women have lost their self esteem, while some others are at the verge of loosing it because they were meant to believe that being submissive means entertaining all form of attitude even at the expense of their happiness. You aware he cheats on you, yet kept mute because you afraid of confronting him for fear of being tagged as a bad wife. He brings another woman into your matrimonial home, chats with random women. Right Inside you are hurt, you are emotionally battered and distablized, yet you keep pretending like everything was fine. You can't talk, because your daily upkeep and monthly allowance would be seized. All I see here is inferiority complex. Submission does not mean you should be happy being treated like a trash. Am not advising you to engage him in a fight either, far from it. But when such occurrences begins to pop up, you need not to ignore. It had gone beyond being submissive. Call his attention towards it, let him know you ain't OK with his attitude. involve a third party if the need be, seek an advise from your marriage counsellor. https://loveonet.com/2019/02/26/emotional-manipulation/