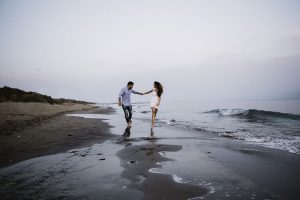 Being in a  relationship without a future is like living a life without a purpose or plan. There is no aspiration or dreams. There is no plan to have a better accomplishment. You are just breathing and living each day with however fate decides in your life.
So many relationship are a replica  of this illustration. A lot of people are in a relationship without identifying  the reason why they are in one. Is either they are feeling lonely or bored and just want want a companion to get them off that boredom, or they don't want want to feel odd or oudated.since everyone around them including their friends are mingled. They want to feel among, hence the desire to change their relationship status.
Feeling lonely and bored? Would being in a relationship without a future serve as an antidote to loneliness and boredom? Well I don't really think so.  I strongly believe that reverse is the case. A relationship without a future can create the feelings of loneliness. During the  the honeymoon phase( at the initial stage of the relationship)the spark might still be at its peak because the emotional and romantic feelings are still intense. But as soon as this state is over, reality sets in. Then you will realize that being in a relationship doesn't necessarily curb loneliness.   Especially in an  undefined relationship .   When it becomes obvious they are not looking forward to the future, loneliness will surface.
Anticipating for something and getting a different result can be a devastating experience. A lot of folks jumped into a relationship excitedly with the bid to find companionship, curb loneliness and in turn find a future partner. The last purpose  which is to find a "future partner" seems to dominate every other reason. And when this purpose is not achieved. The loneliness still gets stuck in them.
I've come across a lot of people who ventured in a relationship hoping to find companionship. At first, the relationship was awesome. But along the line, unresolved issues began to surface, their partner began to withdraw. And before they realized what has happened,  they fell back to the once dreaded lonely feelings.
Now the greatest challenge is being able to identify a relationship without a future.  Every product displayed in the market is often tagged as original and authentic. No matter its less value or defects, the producer/ marketer always endeavors to market its good side only. Leaving every other defects at the fate and risk of the consumer. Similarly, is rare for a man/ woman to approach  you and be honest with you that they only needed a a fling or they just wants to be a friend with benefit.
Everyone  will claim to be ready for a serious commitment.  Is left for you to be observant and watch out for obvious signs to indicate their intentions.
These signs might not be clearer open, but they do exist. Sometimes our emotional thoughts and feelings may becloud our sense of reasoning, thus making it hard for us to truly see the reality.so what are the -signs-your-relationship-may-have-no-future?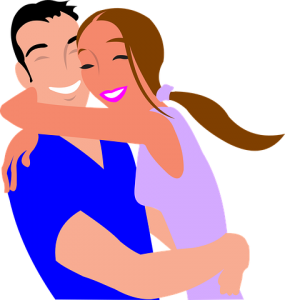 Signs of a relationship without future.
It is built on fantasy than Reality.
When a relationship is built on fantasies, one of the partner does everything not because he/ she is truly in love and wants to spend the rest of their life with the other. But because they just want to impress the other in other to achieve their own selfish benefits or interest.
In this case, there is always a hidden traits so as to accomplish the target. On the contrary, when someone sees you as a potential mate, he/ she wouldn't hesitate to be open and transparent towards you. Because they want to make you a part of their future. They won't feel ashamed to reveal their true identity.
poor or lack of communication.
A relationship without a future is often signified by lack of communication except in a scenario where the other individual desires to gain something from the other.
Have you ever been in a relationship where your partner hardly call nor communicate with you via any available   means just to check up on you.
But wouldn't hesitate to do that whenever they desire a favor from you. Such is a parasitic relationship and one of the major characteristics that your relationship might have no future. Every  healthy relationship needs   effective communication to thrive.
commitment phobia from a partner.
One of the obvious signs that you might be in a relationship without a future is when commitment seems elusive. Commitment is a natural action that comes when one places so much value in his/ her relationship. In that case, they are willing to make sacrifices when necessary.
Without being compelled or obliged  to do so. When you keep nagging your partner concerning the future of the relationship or compelling them to commit or make sacrifices, then such relationship might really  have no future.
A relationship is not ownership but partnership. It shouldn't feel as though they are doing you a huge favor by dating you.
Unwilling to admit fault
A partner who always claims to be right and unwilling to admit his/ her faults, let alone apologize.  maybe passing a vital message to you, " which is" I really don't want to have anything to do with you in the future. People who wants to include their partners in the future are willing to do everything right in other to ensure they accomplish such vision. Even if it entails doing away with all forms of Ego and other negative traits. They are always eager and willing to work on their character in other to accommodate the other.
The i, my self and me mentality-
When someone truly wants a future with you, they will begin to realize that it is no longer just about them, but also about you.
They will always have your interest at heart. They will always seek for your opinion and consent before taking any decision. Your interest becomes their interest as well. It shows regard and respect for the other person. But when reverse is the case, self centered ness  becomes their personal trait. All that matters to them will only be concerning their affairs and nothing more.