Dating yet lonely? Have you ever find your self in a relationship, yet it feels like you ain't in one? You feel lonely, void,  empty and devastated.  Your relationship status says you are hooked up, while in reality, you are single.
The scenario is likened to one having so much luxury in life yet feeling restless  and void.
Rather than living in comfort and satisfaction.   You know the usual saying, " the Rich also cries". In translation to our topic. It could also mean "that people in relationship  could also feel lonely and void despite our assumption that their relationship might be thriving  smoothly.
Falling in love usually comes with a feeling of excitement. It is awesome knowing that someone feels the same way you feel about them.
You check up on each other, hang out too often. Relationship are not just a title,  These are what spices up a relationship. That feelings of togetherness, that feelings of having someone to confide in at difficult times. Without all these, you will always feel lonely despite having a relationship.
Unfortunately, a lot of folks feel this way. And this could be a sign that you are in a  one sided relationship.
Such relationship can keep you off balance, leaving you in a confused state. You are always skeptical of whether or not it will work out.
You have other suitors hovering around you, but you just can't accept any because you are still expectant that things might work out.
Are you dating yet lonely? Are you  feeling-lonely-in-relationship? Do you feel like your relationship suddenly became bored, hence no longer  the way it used to be when you both met each other.
You remembered those days everything was so exciting, then all of a sudden, those exciting moment became a nigh mare.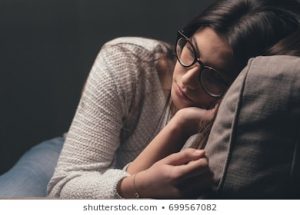 Here are some of the reasons why you might be dating  yet lonely and depressed.
You pushed so fast
Perhaps, you couldn't contain the excitement especially at the beginning  when the spark was still  igniting and thrilling . you became so attached to them, hence they began to withdraw.
This  usually happens when the other person desires to  have things slowly probably because they don't want   committement. Women are the most vulnerable and victim  in this scenario. The withdrawal of a partner can be emotionally traumatic. This is one reason that contributes to the lonely feelings in a relationship.
No mutual effort.
Are you always pushing the effort alone yet without reciprocation? This is one of the obvious signs of dating yet lonely. Relationship ought to be mutual. You can't maintain a healthy relationship  when you don't have a like mind with your partner.
You remember the saying.  " you can force a horse to the stream, but you can never force it to take water". You can never be excited in a relationship where you have to nag repeatedly, or plead endlessly just to get an attention or have them reply your calls/ messages.
The Relationship is over
This is one obvious and significant reason that contributes to the lonely feelings in a relationship.
You might be dating yet lonely because your partner had left you long ago.  To most coward folks, going on silent mode is the easiest way to break up.
In other to avoid unnecessary drama and confrontations by their partner. So rather than break up verbally, they go on  radio silent hoping that you will get the message and move on.
Such treatment could make one feel lonely, while assuming he/ she is still in a relationship. They will leave you hung up without any assurance that the relationship is still on. Such feelings can be devastating because you can't really tell your relationship status.
So what should you do when you are dating yet lonely?
Allow nature take its course.
Forcing a relationship to work will only leave you in misery. Whenever you find yourself putting all the effort to make a relationship work, then be rest assured that such relationship will never work. You will end up being lonely, confused and deserted. Stop forcing it.
Always create  room for mutual efforts. If it is not meant to be, no  matter what you do, it will never work.
Always ask for validation and reassurance.
Whenever you observe any odd behavior from your spouse, or discover that your relationship is loosing its spark. Do not hesitate to ask for validation to be certain that you both are still on the same page.
This is one of the significant reason why people often feel lonely even when they claim to be in a relationship. They end up leaving in assumption without knowing that the relationship is over.
Watch out for early signs.
Relationship doesn't just come to end out of the blues, there are usually warning signals indicating that a relationship was about to end.
However, most times, we ignore these signs with the intention to save a relationship which had ended long ago. And at the end, it leaves us with empty feelings and  loneliness.