The influence of social media on relationships is an article focusing on some of the ways by which social media has posed great risk in so many relationships today.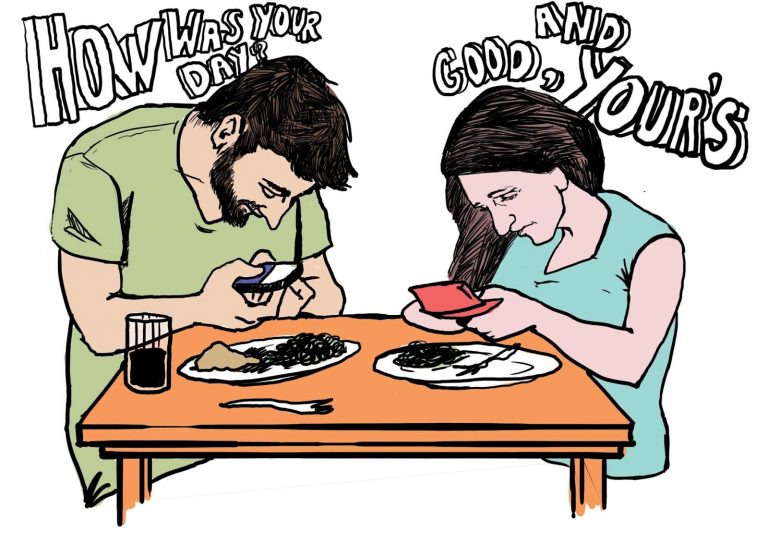 The presence of social media is one of such ways in which life has been made easier since the invention of internet and technology. Its advantage can not be over emphasized, ranging from communication with friends, colleagues and family friends, reuniting with old friends, sharing of pictures ,videos and posts.
However, despite its advantage, it has as well posed a risk to so many relationships and ruined so many marriages.
Before the internet came to be. Our parent had the most enviable relationship. Then, there was no mobile phone to even text or communicate with each other. Yet they had the most awesome marriages.
As there were less drama. But these days, one can't deny the fact that there are so many failed relationships, divorce and break up's has been on a rapid increase too. What has suddenly gone amiss. Where are we getting it wrong?
The reason could be attested towards so many drama's emnacting from social media ranging from fake life style, pretense, strong desire to impress the society and audience, imitating other people's life style, With this social media has caused more harm than good in relationships today. And some of the effects are.

brings about Comparision. 8
Comparison is one of the greatest influence of social media in today's relationship. So many relationships has been ruined as s result of comparison from fake lives of people being displayed on social media.
The truth is that sometimes people who often display their happy moments on social media are struggling with depression but chose to hide under the guise of social media. They fake being

Happy with their spouse whereas they are actually enduring their relationships. And this may lead to comparisons from their fellow friends watching and admiring them. They will begin to see their spouse as not being competent enough, they will be envious of the other person, hence the comparison which may lead to marital issues.
Neediness
Sometimes, social media freak tend to exert pressures on their partner. They pay attention to irrelevant things, they measure the rate of their partner's love with criteria which matters less. I've had a lot of women complained on how their partner wouldn't show them off on social media especially on their special events like birthdays and anniversary. They would nag their partner endlessly and question their love. Despite doing other things to express his love. They fail to understand that not everyone actually fancies social media dramas and that doesn't depicit lack of love or disinterest. Such women end up ruining their relationship .
Distractions.

Communication is important in every relationship. But unfortunately, social media freaks often get glued to their phones when discussing with their partner. And thier partner sees this act is a sign of neglect and disrespect. Sometimes, they do this ignorantly because they are addicted to social media. Their partner's usually end up complaining of lack of attention. And if they didn't quit the habit, they may end up loosing their relationship.


Insecurity
This is the major and most common negative effects of social media on relationships today. People who are social freak or whose hobbies business or skills Solely depends on their online presence have the tendency of loosing their relationship more than their counterparts especially if they are dating insecure people. https://loveonet.com/2019/05/22/3-ways-to-commmuniate-effectively/
Social media has raised a lot of suspicion among couples ranging from intimate chats From a member of an Opposite sex to unusual comment, likes and call. Lack of trust among couples seems to be on the increase too. One or both partners often keeps tabs on the other. Monitoring their activities and people they often communicate with. With the intention that the other might be cheating on him/her. This gives rise to unnecessary arguments, misunderstanding and fights. Even when nothing seems to be wrong
You may also find this helpful .http://www.lovelearnings.com