A broken relationship they say is better than a broken marriage, yet Most people a'int willing to give up  despite seeing the signs that a relationship is truly  over.  I  understand the feelings. Is so easier to tell people to move on. but honestly, is more easier said than done.
Disentangling yourself from someone who was once part of your life is one of the difficult task in life.
Moving on from a relationship you once invested your emotions on and sacrificed a lot to keep is not always easy except there was neither love nor feelings for them in the first place.
The feelings can be equated with  moving  in to a new environment.
Despite your reasons for the mobility,,you will feel naive  at first.you will feel lonely and home sick, is synonymous to starting a new phase of life.
That feelings ranges from Observing your new environment to   learning how  to  co-exist with others and adapt. The feelings is equally  similar to an infant's first day at school.
He/she may cry as they are being brought to school because the new environment and people around seems strange.
Similarly, The thought of building a new relationship is what  often makes people remain stuck in a broken relationship.
As the saying goes thus, the devil  you know, is better than the angel you don't know. But what if this devil is becoming so strange that you can no longer tolerate him?what if this devil have suddenly become a thorn in your flesh?
Wouldn't be a good idea to give that unknown angel a trial, who knows as you are getting along with him, you might  discover that he is  actually the best.
I am certain   that nothing will erase the fact that you are still optimistic of having your relationship back.
You can't consider giving up at this time. However, do you think that  a broken relationship can ever be fixed again? Do you think that your relationship can ever be like it was initially?
Do you think that the spark and feelings will still be intact like it were when you first met or began? There is no definite answer to this questions as there are things that needs to be considered before answering them.
Four basic questions  to consider when trying to fix a broken relationship.
Why was it broken?
As the saying goes, there is no smoke without fire, meaning that something actually led to the break up.
What was the bone of contention? Is it something you can easily forgo or ignore?
Is it something fixeable?  Or Is it something that will pose problem for us in the future if we eventually get married? these questions are very important if you are Considering  Going back to your ex. Or trying to find a way to Rebuild a broken relationship.
Do  we having a mutual interest?
No matter how deeply in love you are,you can't fix a relationship alone. Imagine being asked to fix a piece of of broken glassware to its original form. when you are ignorant of its original shape.
It will definitely be a hectic task for you, especially if there is nobody to assist you. Similary, a broken relationship requires the effort of two. Understand your partner's intention.
Sometimes, we find ourselves building a castle in the air, trying to restore a relationship that had become a past. I am sorry to say this, but if is not your partner's desire to have things fixed, then there is nothing you can do about that.
You won't be in a relationship with yourself. A broken relationship can only be fixed when the two people involved have a mutual interest towards doing that.
Is it worth fixing?
Truth be told, some relationship are actually not meant to be especially if you've fought so hard to keep it going in the past.
Yet all to no avail. Such kind of relationship can never be strong as it was initially. Trying to force it may only result in further heartache. I understand the feelings, but remember that Love Is not just enough.
Some relationship are not worth the stress considering the reason for the break up. If the break up was as a result of manipulation by the other party who isn't ready to admit his/her fact, then there wouldn't be any need to fix things.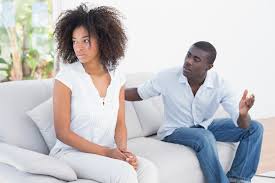 Are we planning for the future?
There is absolutely no point trying to fix a relationship that its future is not guaranteed.
All relationship must not end in marriage, that regardless, is still necessary to Define a relationship before getting committed or becoming imitate. the most insane thing to do is to fight over a relationship that has no purpose. unfortunately, a lot of people make this mistake.
Fighting over a relationship that was only a fling with no strings or emotions attached. And at the end of the day, they became more hurt than they were. Be really certain of who you are dating before investing your emotions. Truth be told, while you are in for something serious, on the contrary, some others  are just interested in catching their funs. You get serious and commited to them at your own detriment.