Are you finding it difficult to move on after the break up?Then read this and find out why.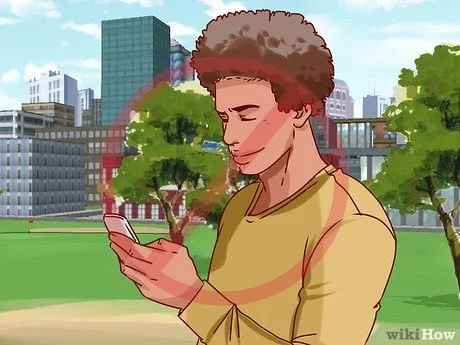 Moving on after a break up has not always been easy. Despite the thousands of published and online articles about the topic. At One time you are good, the next time, you are up with moods swings wishing and hoping that it would all turn out to be a dream.
Healing from a heartbreakis a gradual process, it doesn't happen overnight. However, in as much as you are still patiently waiting to be completely healed emotional. There are certain things ought to avoid. These are factors which can delay you healing process and make it linger on.
Stalking
stalking an ex all over every social media is one mistake that most people often do right after break up. To some, the habit has turned to an addition. You keep checking them every now and then on their instagram, facebook whatsapp, to know their recent activities and their relationship status. You keep viewing all their pictures and recent post to know what they've been up to, and to also know if you are being missed or had been replaced with another. And once you see something of that nature, the feelings of hurt and rejection resurface again thus making it difficult for you to forget them. Quit stalking them everywhere, quit going to certain places with the Intention of bumping into them . Remember they are "ex'.which implies that their presence in your life has become a past. And so whatever they do should no longer be your concern. This act is unhealthy for you and will make you remain stalk in the heartbreak.


keeping memories.
When you loose a loved one, you can't get over the lost quickly by constantly staring at the pictures they took when they were alive. The same scenario is applicable here. In other to quicken the healing process, you have to do away with things that keep reminding you of them. It could be a picture taken together when the relationship was was still awesome, it could be a gift they gave you to keep as a memory. Whatever it is, do away with them if it will keep reminding you of them
Keeping in touch

There is nothing wrong with staying friends with your ex, there is nothing wrong with contacting or messaging them once in a while, but not obviously right after the break up. Especially if the feelings are still there. You can't obviously stop a smoke when you are always close to a fire. Communicating with your ex when you still have feelings for them is just like opening a fresh wound.. And trust me, you wouldn't like to feel the pain, is better expressed than experienced.
False hope and reassurance
.
The break up is over, accept it that way and try every possible means to move on. Stop giving yourself false hope or reassurance that your ex might miss you someday. With that you would always keep expecting them back which may not happen.
Revenge
Stop trying to get back at them by dating their best friend or other farmiliar friends just to make them jealous. That attitude doesn't usually end up well. If they get to find out that it was all game you will loose at the end because you feel more hurt than you felt initially. If the jealousy you are trying to ignite didn't get to them, the feelings of rejection will surface again. If you want to move on, quit playing games in the bid to get a revenge and focus on your healing process instead https://loveonet.com/2019/03/13/should-i-go-back-to-my-ex/