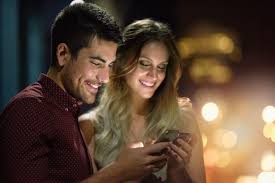 How to handle mixed signal from your crush is a post that gives you a detailed explanation of the do's and don't's in other to increase the chances of having your crush make advances to you.
You can't help but fantasize about this dude. He is every guy's dream, he's cute, handsome and intelligent. He seem to possess all the qualities you desire in a man.
You wished he could notice you. then all of a sudden, your wishes came true. He began drawing closer to you. Yet you were still unsatisfied.
You want something more than friendship. The green lights were obvious, but yet he wouldn't make advances. Instead he gives you mixed signals, today you are both acting like a couple. Tomorrow, he makes it known to you that he doesn't want to loose your friendship. "friendship". You muttered to yourself .
The word "friendship" brings down your morale And ruins every optimizing in you. All you desire to hear from them is "I don't want to miss your love, I don't wish to miss your companionship. Friendship rather sounds formal. And you want something more intimate than that. Does that sound like your experience? No doubt, you might probably going through this right now. And trust me, the feelings hurts like hell. But am about to show you some few ways to handle that.
To handle mixed signal you have to be proud of yourself
Respect, dignity and value comes within. You can't command respect from others, when Is obvious you don't attach value to your life. Be proud of who you are. Stop displaying attitudes of inferiority complex.
Stop making them notice you, stop giving them green lights, stop bugging. Stop stalking them, stop bumping into their lives every now and then like a pest. People often take things which they can Easily get for granted.
Have you ever wondered why some commodities are valued than others. It all boils down to the prize, availability and quality. When you make your self easily available, people will definitely toil with your emotion.
Especially when they notice you are drooling over them. Trust me, if he really wants a relationship with you, he would definitely open up to you on seeing you ain't pestering him or acting needy around him.
To handle mixed signal Upgrade your life
Sometimes, one can become attracted to you via your life adventures, achievements and interesting life style. Give your life a meaning.be a goal getter. Let your focus and attention not just be on relationship alone.
The truth is that he might not be having the urge to move your Friendship to the next level because he feels that there ain't anything inspiring thing about your life. You are just you, no plans for the future, no achievement, no goal.
Everybody wants to be with that special one who not only have an interesting life style but are always striving to become better each day. Be a dope soul that everyone craves for your attention.
In other to handle mixed signal, Don't settle for less
There are men who wouldn't hesitate to use this kind of situation to their own advantage. Seeing how desperate you are to have them, they would turn you into a friend with benefit.
They will try to lure you with sex even when they have no intentions of dating you. Try as much as possible to avoid having sex with your crush no matter how Intense your feelings are to him.
Don't accept to be his friend with the hope of getting sexual satisfaction from him. Truth is that if he has no intention of dating you, having sex with him wouldn't change that either. It only make you look cheap and less attractive to him. Also readhttps://loveonet.com/2019/05/07/what-women-should-know-about-submission/
To handle mixed signal you have to Disentangle yourself from him.
If you've waited for so long especially having applied all this rule, yet he still wouldn't make advances. I would advise you to respect his choice and move on. If you can't handle being friends with him, disentangle your self with him till you are over with the feelings.
You may also find this helpful. https://relationshipsreality.com/are-they-ready-for-a-relationship/