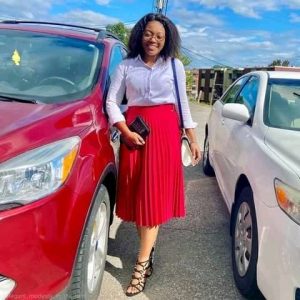 In other to market your skills,  you ought to have one already or be  in  the process of acquiring one.
Skill acquisition is spontaneously becoming the most effective way towards attaining financial freedom . The economy is gradually becoming so unaffordable which has triggered a lot into sourcing for other alternatives so as to meet up with their daily expenditure. With skills, A lot of people with several responsibilities no longer have to  depend on their salary alone which hardly takes care of their expenses.
Skill acquisition has equally helped a lot of youths who unfortunately found themselves in a congested labor market, where the rate of unemployment supersedes the limited number of jobs available. So many are leveraging in this opportunity, rather than to keep waiting for a white collar job which they ain't certain about.
There are quite number of others who have  developed this Entrepreneurship mindset that they no longer deem it necessary working for anyone. All their desire has always been to be their own boss, pursue their dreams,  create their own employment opportunities,  and still  manage their Time . whatever reason that derives people towards acquiring skills, the most important of it all is knowing how to market it and attract revenue.
Marketing is the most challenging aspect. It is one thing to acquire a skill, it is another thing to have it seen by various audience especially people in dire need of your services. This is where a lot of people gets discouraged and may decide to quit. Imagine going through the rigorous process of mastering a skill, and then, still having the need to convince the audience to patronize you.
Marketing is a skill of its own. Every Entrepreneur desiring to be successful in his or her endeavor really need to adopt this skill.  It is not a science rocket, it is achievable. In this article, I will explain some  effective ways by which you can market your skills and have it being demanded by millions of people.
5 EFFECTIVE WAYS TO MARKET YOUR SKILLS. 
1. leverage  on the power  of Networking- 
Networking is powerful when it comes to marketing. Search around you, there are people who are expertise when it comes to your field. Make friends with them. Form a circle of friends who are knowledgeable and fits in to your niche or area of expertize.  Don't neglect your friends too. They might be familiar  with some influential  People or refer you to one. It could be their relation, or colleague. Try and reconnect with old friends too, you never know where opportunity might emerge from. Always spread your tentacles, don't rely on one source.
2. SOCIAL MEDIA-  the word is becoming more advanced since the advent of technology. Gone are the days where people walk from house to house, street to street, in search of costumers.
These days, with the help of social media, you can have your business or skills seen globally. To market a skill effectively, social media is quite necessary.
It is no longer news that Many people does not own  a physical shop, yet they make massive sales on daily basis. Even the ones with physical shops are still boosting their sales majorly from social media. It is a fastest way to reach out to people and brands  in various countries and regions within a limited period of time.
However,  having social media profile is not enough, you must learn how to advertise and market yourself on the different platforms. Instagram, Facebook, twitter, LinkedIn and the rest.  First, you have to start by creating a professional profile of you and your services.
Then always post your services, and ask your friends to share them.
If you have sufficient income, you can run a paid sponsored ads to ensure more reach and gain more followers who might likely patronize you in the future.
It doesn't cost much if you really know how it works, or you can engage in the services of people who are expert on it.  You can be  doing  it gradually,till you achieve your desired result.
Focus on your location and Targeted Audience.
The success of a business a times depends on the location and targeted costumers. For you to market your skills effectively, you must pay attention to your environment and the need  people around you  there desire to get.
Every business or skill have the tendency of thriving well, if targeted at the right location and audience. Whether you intend to promote your business offline or online, you must target only people who will be likely  interested in getting your product, as well as the audience. Imagine selling a fitness equipment and targeting it to people in their advanced age. They most likely may not need it, but rather it should be targeted to the younger  ones desiring to loose weight.
This is the major mistake people make,  especially when running a social media ads. You will definitely loose your money and record no sales, if you don't target the right age bracket and location.
Promote others too.
We grow by helping each other. Forming a network of skilled and talented individuals, who are ready to help each other is one surest way to success. Look for other brands in your area of expertize, promote their product in your page and always tag them. You can never tell  that which will bring you to limelight. You may be recognized someday.
Keep Learning- sometimes, results produces more effect than every other method. If you are good in what you do, a client will most likely refer you to other clients after rendering your service. I've seen it happen couple of times. That's why you mustn't stop learning and unlearning in other to be competent. Knowledge can never be saturated. Some skills are highly competitive, but what will give you an edge over others is your competence. Learn to accept criticism when necessary.  Sometimes, criticism paves way for enhancement and growth.
https://www.michaelpage.ae/advice/career-advice/job-search-advice/six-great-ways-market-yourself