3 ways to communicate effectively In relationship/marriage is a post aimed at helping couples understand the effective ways to communicate with each other to avoid conflicts
With the sudden rise in divorce and break up on daily basis, one could easily deduce that most relationships and marriages today lacks effective communication.
Communication is like a channel through which our thoughts, emotions and instincts can be made transparent and open. Without it, we may be stuck with our thoughts and opinion without having it heard.
As glued and attached a mother is to her infants, she still can't detect the mood of the infants without communication. The child cries when hungry, gets mood swing when there is an urge to urinate or defeacate. The mother understands this and does the needful.
In school, lectures can pass their knowledge or information to the student with ease via communication. This has come to show how vital communication is. And relationships /marriage are not an exception.
3 Ways by which partners or couples can communicate effectively.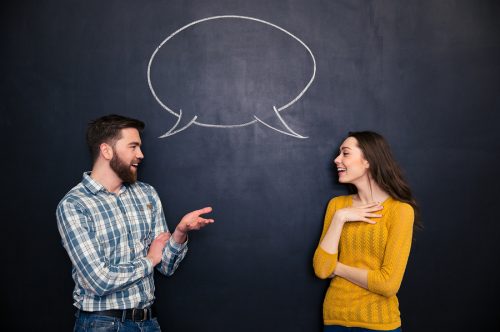 1.Body language
body language is a non verbal expression of our thoughts to others .
Body language differs in every individual, the way we react to things tends to differ individually. And understanding your partner's body language is an effective way to enhance communication in your relationship .especially if he/she is an introvert.
To most women is a sign to indicate their crave for attention . A times, when she is angry, it doesn't mean she wants to be left alone. She may want you to to to ask her reason for being angry. Then shower her with so Much attention. When you are both together, and all of a sudden, you discovered that she no longe respond to your conversation, she became mute, cold and absent minded. It means that something is amiss. You don't have to wait for her to voice out. Endeavour to find out what prompted to such sudden change of mood.

2.Understand his mood.
Understanding your partner's mood is a great way to communicate effectively with them. . Most marital and relationship occurs because both partners lack communication skilks.
A lot of people often complain of not getting their partner's full attention, this could be attested towards wrong approach. You ought to know when best to approach your partner in other to get his undivided attention.
Approaching him/her when he/she is not in a good mood is a red flag and you may certainly be ignored. Making you feel rejected and heart broken. If he comes back after having a hectic day at work,
courtesy demands that you first greet him, help him with his brief case, allow him to have a warm bath, serve his dinner, probably allow him to take a little nap before brining up any issue. That is when he will most likely give you attention.
Nagging him with your demands, problems or family issues as soon as he steps into the house is a red flag. You maybe bringing up important issue to be discussed, but at the wrong time. It only shows insensitivity in your own part. https://loveonet.com/2019/02/25/resolving-issues-in-a-long-term-relationship/
3.Tell your partner his/her offence.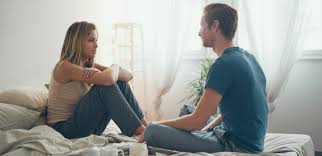 Another way to communicate effectively in a relationship is by telling your partner his/her offense.
They might be doing certain things without knowing you are being hurt. Your partner may talk to you in a sarcastic way during discussions. but due to difference in reasoning and understanding, you will get fuss.
You may begin to see it as an insult, while he/she views it more like a joke. The only way to get their attention to is to communicate. Don't assume they already know they are hurting. Truth is that they might not see it that way, their actions might not be deliberate as you thought. http://www.relationshipsreality.com