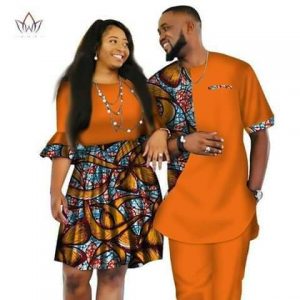 Giving green lights to your  Crush without looking cheap is everyone's desire. And so you have this Cute dude  you've  always admired.
His awesome  looks is quite appealing. Having spoken with him on one or two occassions, you discovered that his qualities were beyond looks. in addition to his  looks,
He speaks and reasons smartly, he has this self confidence that often swept you off your feet.
His voice, charisma and sense of humour sends shivers down your spine . That you began to fantasize on having him as a date. Sometimes, you wished  he  would propose to you some where  in the future. You can't get him off your mind. Bumping into him  occassionally makes your  heartbeat skips.
You wished he would notice your feelings toward him. But unfortunately, nothing of that nature seem to be happening. You want this emotions and attraction you feel toward him to be mutual, but at the same time you don't want to appear cheap or risk being rejected.
I understand perfectly well, we all have been there at one point or the other.
There is absolutely nothing wrong with you, having a crush is normal, being scared of revealing your emotions is equally normal. An average human is   Egocentric in nature. When we are being rejected, is almost like a dent to our image and self worth.
Hence the need to be scared of  or being turned down.  And that is the major reason a lot of folks are scared of approaching their crush especially women in some parts of the country like African where it seems like a taboo to approach a man.
The thoughts and questions like, what if he doesn't feel the same way? What if he takes me for granted?are the reason why most would prefer to conceal their feelings to letting it out. And so they would rather prefer to give green light to their crush than approach them individually.
What are they?and when are they necessary?
From the colour of "green"which symbolises readiness or approval.
Green light in relationship are those signs indicating that someone of the opposite sex might be interested in you. It is a non- verbal way of expressing our feelings with the hope that the other party would get the message and reciprocate.
Sometimes, the need to start a committed relationship with someone could prompt you into giving them green lights, indicating you are interested in them. But unfortunately, a lot of people do this in a way that makes them appear cheap and desperate. thus making them feel hurt or traumatized when rejected.
Giving green lights to your crush, things you are not doing right
bumping into him/her every now and then
Your crush might be interested in you, but  overdoing some things will give them the  impression that you are desperate, hence may take you for granted.
Trying to keeps tabs on them by always showing up in the places where you are likely to meet them is a great red flag which denotes desperation.
No matter their feelings toward you, doing such will make them feel suffocated and bored. especially with folks that doesn't joke with their space. They will feel caged already especially as they are yet to accept you.
Stalking them on every social media
There is nothing wrong in commenting on the lovely pictures of your crush, or chatting them occassionally.
What then is wrong?always checking their profile to see who commented or not, who liked their pictures or not. It feels like a police detective suspecting someone of theft by monitoring and investigating every movement they make. No one wishes to be monitored by an armed robber.
This could turn them off if they find out.  Another form of stalking is showing up in their houses or offices unannounced.
We all love our privacy and feels that our peace is being disrupted if we couldn't get it.
Trying to reach them through a third party.
Getting a third party to talk or appeal to them is not a good way to show your interest.it denotes both desperation and act of  cowardice.
That egocentric feelings that you are too weak to approach them will always be there.
They will begin to feel so important, hence the need to take you for granted.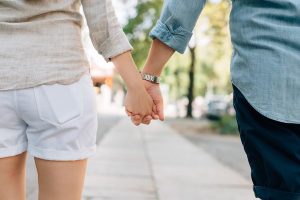 What you should do instead?
Build your confidence and personality
When people have interest you, they don't have to be intimate with you before desiring to be close to you. they will always admire you from a distance. While looking for any available means to make advances to you. Build your personality, and attach value to your life and be responsible. These are selling points that gets people recognized even without uttering any word or showing any signal.
Render assistance
One of the pratical way to express your feelings toward your crush without appearing desperate is to offer assistance to them when they need help.
Don't do it in a way to impress them and don't try to go beyond your limit. Just make it natural, like you will do for a friend. most especially within your capacity.
Since love is practical and entails sacrifice, they will get the message if they feel the same way.
The body language
this is a physical way to express your feelings to your crush.
However, before you consider this point, you have to be careful by first observing his own body language and ensuring he feels the same way too. otherwise your effort will be fruitless.
Observe his body language when you are together. Does he keeps his eyes locked up with you during conversation ?does she always feel shy when you try to tease her? does he engage you in long conversation so as not to miss your company? or does he discuss with you just the way he does to other friends?these and many more are what you ought to consider before displaying your own body language. If the chemistry and feelings are the same, reciprocating by displaying your own body language would pass the message accross.
Note: green lights can only be effective if the other partner have an interest for you. Otherwise, your effort would amount to nothing.