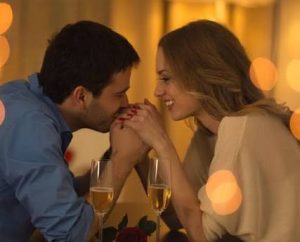 Imaginary relationship are those relationship that  occurs as a result of the fantasies  and assumption built on our minds .
From the word "imaginary" which implies we imagine they are real, we assume they are facts, we expect them to end  in a particular way.
In this type of
relationship, we build a lot of expectations, even though the chances of them becoming a reality is very slim. It is more like a child who wakes up in the middle of the night to demand a food from the mother without considering if the food she requested for is available.
Here is A brief story to illustrate the term.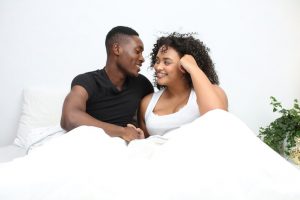 Jessica loves romantic movies and novels a lot.
Having read and watched a lot of novels and movies respectively. She always fantasized and  imagined that Her relationship would be as perfect as that portrayed by characters in the movies and stories she read.
Her idea relationship was that which seems perfect in every aspect. void of conflicts and misunderstanding. This was her own definition of an idea relationship.
Few months later, she fell in love in Dele. They both loved each other. Dele seems to possess the qualities she needed in a man.
But unfortunately she called it off as soon as she discovered that dele wasn't perfect as she presumed.
Dele was quite different from men in the characters of movies she watched. The picture she painted on her mind wasn't what she was gettin in her relationship.
Despite the fact that  Dele tried all her best to be a wonderful partner to her. Yet she wasn't satisfied. Because her idea relationship has been defined by her imagination.
And so every other effort to change that status quo becomes futile. With that assumption, any conflicts, and misunderstanding often calls for nagging, and in some cases break up threats by her.  This had caused  her to loose a lot of relationship as non were stable.
Is either she nags hell out of the man's life, that he will have no choice but to   end it or she  ends it  herself as a result of her incessant demands and expectation. I hope with this illustration, i was able to give a vivid explaination of what  the word  "imaginary relationship" is all about .
Characteristics of imaginary relationship.
Imaginary relationships are all in your head.
they are often far from reality..they are build up by assumptions. And the people creating   imaginary relationship often expect their partners to be perfect. They expect them to behave like roborts and not humans.
Imaginary relationships are often derived by infatuation.
People who are infatuated with each other are more concerned about their feelings and emotions. Such kind of relationship is often faked and built on pretence.  It is so dramatic that everyone tries to behave good so as not to stop the benefits they often get from the other. On the contrary, true love is perfect. A good and normal relationship often have a period of conflicts and misunderstanding. This misunderstanding helps both couples have a perfect understanding  and Tolerance for each other.
The psychological effects of imaginary relationship.
it gives a false assumption.
With the assumptions and pictures painted in your mind, you will always assume that  your partner or spouse doesn't love you.
Just because they a'int behaving like romeo in the romantic novel will always make you question their love for you. You want them to treat you exactlythe way it is done in the movie.
Even though they are doing their best to ensure you are happy. You can never be satisfied because your assumption and fantasy is all you desire at that moment. This has caused a lot of people to loose a wonderful man/woman in their life.
The word "insecurity" denotes doubts and fear of uncertainity. And imaginary relationship often creates so much room for that.
When you keep living in assumption, excepting your partner to follow your fantasies. You will never be happy and secured.
your will always be living in suspicion every now and then. such questions   like are  they cheating on me? Are they seeing other folks would not stop ringing in your head.
Being insecure results to Neediness and desperation.which is a turn off to most folks.
Obsession
Obsession Is  an unhealthy sign in a relationship. And creating  an imaginary relationship in your head is one of the fastest way to become obsessed with someone.
Being obsessed with your partner is synonymous to the feelings of being intoxicated with alchol. Even when the relationship is not going as you expected. You see still yourself  forcing it, finding it difficult to let go, loosing sleeps, trying to pressurize them to consider your pleas and sobbing unnecessarily.
With that imagination of having a perfect relationship, you will find it difficult to move on. Even when they have made it known to you that they were no longer interested.
just  Because you watched how a partner fought for the other's love in a movie and won it. You assumed your's would definitely end in a similar way. At the end of the day,,you may become more depressed and disappointed  than you were, if things never worked the way you expected.
Comparisons and lack of contentment.
People who live in imagination often lacks contentment and compare a lot. This comparison has made a lot of folks to loose a good relationship. Their insatiable quest has drove an awesome man/woman out of their lives. No matter how good one is, he/she can never be perfect .
There are individual variations. There is every need to appreciate that little kindness or  gesture being shown to us by our significant other. The grass may not be greener at the other side, not all that glitters is qualified to be called a gold. The picture of that relationship you are comparing with yours may look appealing from a distance. But zooming it  may give you an ambigious and different pictures than the one you saw previously. be contended in your relationship. They may not be perfect, but there is always a room for improvement. Give them that benefit of doubt.