A relationship comprised of two individual who tends to disagree with each at all times, argues and quarrel uncontrollable. But settles amicable is bound to succeed than that where partners never accept each other's flaws.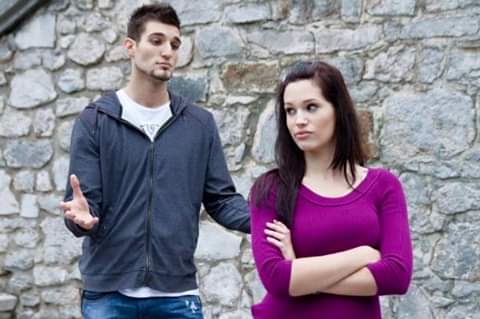 EGO
Nothing destroys a relationship/ marriage faster than EGO. Relating with human is one of the most tedious task, because it requires patience, understanding and tolerance. The same is applicable in a relationship. You can't love without tolerance.
Understanding the fact that your partner may not have a similar character with you or portray the character you wish will enable you adjust and tolerate them at all times.
It takes two to tango. A relationship cannot survive when both parties never adnit their mistakes.There is no perfect relationship, at one point or the other, disagreement might arise, fight will ensure and uncontrolled argument might surface. But how you both react to this weaknesses will determine the fate of your union
IMPORTANCE OF THE FOUR LETTERED WORD "SORRY".
Most times, all is needed to save a union is the four lettered word "sorry". It doesn't really matter who is wrong or right, what matters is the value you place on your union. It might be difficult at first. because, your pride and egocentric nature as human may not want to yeild or give in to defeat. Two wrongs they said does not make a right. When you allow pride becloud your sense of reasoning. Chances are that you may end up loosing someone special in your life.
No one is perfect, your partner might be good in other aspect, but hardly apologize. In such scenario, you have to take up the challenge. You have to lead by example. Ignore your pride by doing the needful. The good news is that once they realize how much effort you invest in other to secure your union, they will be motivated to follow same suit especially if the desire to secure the union is mutual.