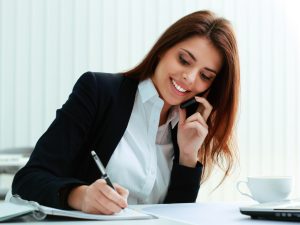 How do i know the right career for me? This is one question that raises a lot of curiosity in the minds of anyone so passionate and determined to excel at all cost.
Career does not only involve getting a job, building a career goes beyond  receiving a meager or six digits salary at the end of the month.
There is a need to build interest and grow your profession. Building a career is synonymous to building a business. You don't wish to remain stagnant.
The desire of every business man/woman is to have his/her business grow to a certain height. And even when that has been achieved, there are still desires to attain a more greater height because of the insatiable quest of human. No one feels satisfied at any level.
This is why even the most richest person still works hard so as to maintain the status quo. And to have his wealth greater than his present financial status.
This signifies that  Transformation and progression has always  been part of our every day life as individuals.
They are the sole reason behind our struggles. Students are not an exception too.
Progressing from one level to another level and finally to graduation, is the desire of every student.
Without transformation, we would all remain stagnant. Now the point  is not progressing from one level to another. But doing that correctly in other to achieve a better result.
The word "right"describes the way it ought to be done correctly. Not just just choosing a career but choosing the right one. Now the greatest challenges is How to choose the best career.  How can you even identify the right career suiltable for you? Before we  proceed.we have to talk about some challenges we often face while trying to know the right career meant for us.
Challenges we often face when trying to know the right career to venture in.
stereotype.
This stereotype had destroyed a lot of dreams and ambitions. That assumption that a particular career dominates another. Being intimidated by others who are into other professions. Assuming that their's is the best, because of the Ego attached to it. while yours is nothing to write home about. That feelings that if you never studied medical courses, then you are outdated.
I want to change that mindset by letting you know that there is no best in any profession. the best only emerges by becoming the best in the area you've finally decided to venture in. you can only be the best of whom you chose to be by bringing out your effort in other to achieve your aim.a good talented comedian that makes fortune from his skills is better than a barrister who can't get a single client in a month.
Ignorance of what you want to become.
Is quite unfortunate that during the higher institution days, a lot of folks were not still not sure of what they actually wanted to study. Such people are often derieved by either their parents, or peers. Their parents makes the decision for them, they don't really know what the future holds for them, till they hear their friends mention. I will study law.
Then the desire to study law will automatically arouse in them. They are not tripped by their desire to venture in a particular career, but the Ego associated with the career. Most of them don't have the intersest to engage in a particular career. All they are interested is having their Ego boosted.
Fear and Inferiority complex. I can't go into this profession, i don't have have what it takes.  Oh!!! I  want to be a medical doctor but studing medicine is hectic.  I want to publish a book but writing is difficult, oh!!! i want to be an artist, but the musical sphere is saturated. This and other execuses has stopped a lot of folks from achieveing what they could have done.
How to know the right career.
Competence.
the best way to know the right career for you is to identify where  you are more competent.
concentrate on what you can do best and not what is in vogue. Know the areas you are competent in. don't venture into any career because you heard there are a lots of benefits that can be  gotten. First check your competence.
Your competence in any field or skill is what guarantees the benefit. There is always a room for improvement, but you have to be knowlegeable of your intending career, skills or profession.
I have seen folks  who got into music career just because they heard that music career is becoming more lucrative than it was in the past. But unfortunately, most lacks the skill and talent in singing.
They only ventured in for the money and fame which they thought could happen overnight. And eventually, they ended up in frustration as disappointment rolls in.
Passion.
Passion enhances career. A lot of people are determined to make it at all cost, but sometimes are being discouraged by so many factors such as insufficient capital, non-improvement, low yield/benefit. when you put in your best, invest so much effort, but unfortunately sees no positive outcome. such situation is enough to discourage one.
however,what keeps you moving in spite of all these challlenges is your passion. passion drives motivation, passion spurs determination and consistency. when you love what you do, you wouldn't want to quit weather or not there is monetary benefits yet. It is the passion that will make you not to give up during the sowing phase. It is the passion that will keep you motivated till the harvest time shows.
I ventured into blogging because i love writing. I had the passion to blog.  I know it wasn't going to be easy because it wasn't a get rich quick scheme. it requires time and effort, in addition with being patient. yet i was willing to push through. the passion has kept me moving. choose a career you have passion for. this passion will help you put in your best and avoid any form of discouragement on the long run.
Lucrative.
Choose a career path that is lucrative, choose a career that will build you into becoming a better individual.
Truth be told, some career may deter your dreams or pull you backwards because they don't have a correlation with who you desire to be in future.
Most people read or are currently reading a course in the university, which has less or no value to their dreams.
Am not saying that some courses are irrelevant. Sometimes, it is what you were able to make out of it. but always endeavour to choose a course/career you are conversant of its relevance and application to your life.