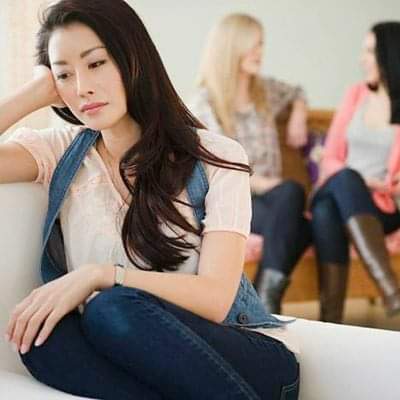 Obsession in a relationship is an unhealthy habits in relationship that has led to so many heartbreaks. It is often associated with exhibiting worried attitude and misinterpretation of love. There is huge difference between loving your partner and being obsessed about them.
Love is a wonderful feeling, being in love with the right person gives one a self satisfaction and excitement, however, when your feelings suddenly begins to affect your daily activities, sense of reasoning and other aspects of your life, then is time to re evaluate and examine your self thoroughly…to know if is truly love or obsession.
Obsession could lead to depression, anxiety, suicidal attempt and prolong heartache. You often hear people say wired things like"if he/she leaves me, I will commit suicide .my life is incomplete without him/her. these are some signs of being obsessed with a partner.

SIGNS AND CAUSES OF OBSESSION
Neediness
when you find you self always wanting to be with your significant other, desiring to hear their voice every now and then, neglecting other important events in other to be with them. Not giving them a breathing space, stalking them constantly on every social media.
Freaking out when you see them with someone of the opposite sex who might just be a friend or colleague, then you are obsessed with them and this can ruin your relationship with them if not kept in check. Nobody wants a clingy partner.
Being Emotionally stable attracts a lot of respects and boosts self confidence from your partner. Else they might get scared and walk away when you choke them with so much love. Or rather take you for granted. Always give them a breathing space, develop self love as that will make you become self confident and not rely on someone for your happiness
DOING WEIRD THINGS
when you find you self doing unusual and awkward things just to please your partner, then you are definitely obsessed with them.
Love is sacrificial, however, sacrifices should not be made at the detriment of your happiness. You should love your partner as your self and not more than your self. You want to get drawn all because they are not reciprocating your love….this is a crazy act and sign of OBSESSION. Ask your self, if they happened to be in your shoes, will they do the same.?love should make so wise as a serpent and not foolish as a goat.
being possessive
Possessive people tends to be more obsessed with their partner more than people who had built confidence on themselves. They wish you would abandon their friends, family members or colleagues or probably give up on your dreams just to give them undivided attention. They tend to forget there was life before you met them. This kind of attitude leads to wired imagination. And before you know what has happened, they become obsessed with their partner with the mindset that life would cease to exist without them.
Finally, when you love your partner and put your whole trust and confidence in them without realizing that things might turn awful someday, is also a sign of OBSESSION. See also http://www.relationshipsreality.com
Do not allow your emotion becloud your sense of reasoning,to the point of neglecting your values, purpose and other reasons of living. Always be in control of your emotions if you desire a lasting relationship. Else depression might set in when the unexpected happens . In such that you will Assume that your life has automatically come to an end just because the relationship turned soar. Building your confidence helps you understand the fact that there was a life without them. And that life ought not to come to an end because of their sudden loss of interest. https://loveonet.com/2019/03/28/how-to-get-hold-of-your-weakness/