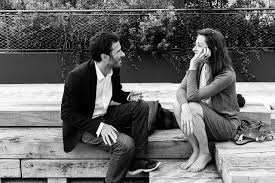 Dating or being married to an egocentric partner could be a daunting experience. Especially if you possess an opposite character.
That feeling that your  world revolves around them, that feelings that they are actually doing you a favour by dating you  could be traumatizing.
Especially when the love is much higher on your side. No doubt " EGO  is  one negative trait that has destroyed so many relationships/marriage. And the worst experience is having a partner who places his/her Ego before the relationship.  So many people  have had their stories of dating or being married to an Egocentric partner. And now the question, how do you handle this set of folks?  Do you ever regret dating or being married to them?
Would you rather seek for  a way to opt out from the relationship or learn how to handle them. I assume the later is your answer. But before i proceed to some tips in handling them. Let's look out some of the characteristics to look  out for which shows that someone is egocentric.
how to identify an egocentric partner.
They are self centered.
They often don't care about every other person beside them. Is all about them and what gives them satisfaction.
They can go to any length to satisfy their selfish desire/ interest . Mostimes, at the detriment of people who are close to them.
They careleess about your feelings and owes you no aplology for behaving in a certain way. In marriage, they can come back at any time that pleases them without expecting to be interrogated by you.
They are manipulative. 
Egocentric partners are often manipulative. They would always want to make you emotionally weak and insecured by their attitude.
In other to boost their Ego. You will complain and nag till you become tired of doing that.
They are insensitive.
Just like i  earlier said, egocentric people always have this feeling that the world revolves around them.
And so assumes that by dating or getting married to you, they are doing you a huge favour. They hardly pay attention to your emotions.
They often threaten you with break up. They feel they can opt in and out in your life anytime they wish.
They value neither you nor the relationship.
Egocentric partners are often characterised by their negligence and their care free attitude towards the relationship.
You know you are dealing with one, when every effort to keep the relationship moving  relies solely on you. because of that " doing you a favour mentality". They often don't see the need to make the effort a mutual one.
Having known some of the characteristics they possess. The next is how do we handle them?
four tips in handling an egocentric partner.
Self love is the first answer.
Do you have self love? If you do,then  no one would ever take you on a ride. Tell yourself you deserve the best, tell yourself you can't settle for less.
The reason you feel hopeless and helpless  whenever they try to manipulate you emotionally is because you feel your life revolves around them.
They aware of this, and that's why  they always  take advantage of that in other  to boost  their Ego at your expense. They derive joy in taking you for granted because they feel you are helplessly in love. But when you know the Importance of self love in a relationship. You will always handle egocentric partners with ease.
Stick to your decision.
Often times, they assume they are in charge of your life and will get you to say "yes" to every request they make or any decision they make irrespective of its effects on you.
Prove them wrong by rejecting  any  request or decision  in contrary to your belief. Say "No" and stick to it. Don't be like a toil they can pose around as they wish.
Use the Silent treatment.
sometimes, silent is the best weapon to people with so much Ego. Silence they say is golden. It is a non verbal way to get people to stop taking you for granted.  Egocentric people hate to be ignored.
They detest when you act like you don't care about their attitude. It bruises their ego so much.
They would rather prefer to be abused than to be ignored. Ignoring them makes you unpredictable. it arouses their curiosity as they don't know what is going on in your mind at that moment. rather than nag your spouse or insult him/her. please use the silent treatment, it works faster. And if they are using it on you, respond to it too.
      Take a walk
this is for folks in relationships. this should be the last resort. We are assuming a scenario where you might have complained or communicated to them about their egocentric attitude. And yet they refused to make a change.
Please rather  than get stuck with someone who places his/her Ego before you. Please take a walk. It a'int easy, but trust me it is the best decision, and you will be glad you ever made it. but make sure you've called their attention first, as communication is the key to a successful relationship.