Begging for attention from people you cherish or admire so much may seem like a normal habit, but trust me, it sometimes denotes lack of self confidence and inferiority complex. I understand how it feels, when your significant other, crush or someone you admire so much who was once  so close to you suddenly becomes cold and distant.
They were once your shoulder to lean on, they were once your confidant,  you were not so broken down by issues and difficulties of life  because you knew you had someone to talk to, you had someone who wouldn't hesitate to give you a listening ear and an affectionate heart. But suddenly, all those seems to be a night mare. Such feelings could be so devastating. Being subjected to some kind of Emotional manipulation .
A lot of women had complained bitterly on how their relationship started off so awesome.
Communication was so consistent that it became a daily routine. A day would not pass without reaching out to each other. The affection was so much that they fell helplessly in love. Somewhere along the line, the rate of communication began to drop gradually.  They suddenly became so busy with work.
They nagged uncontrollably, but all to no avail. Rather they were only reassured of adjustment which never came. When nagging seems not to have proffered solution, they resorted to neediness which is no difference from " begging for attention". They would call several times in a day despite being ignored, they would show up unannounced despite the cold response they were presently receiving.and after all the humiliation they got,they still can't come to the terms of accepting reality. But rather, they resorted to begging for attention.
Any scenario where you have to seek for someone's consent in other to feel their love and affection . then you are simply begging for attention. Perhaps, they might be a crush, partner or Ex. As long as they ain't giving it out freely. You have to yell, nag or complain severally before you can get it,(I.e if you would ever get it). then you are simply begging for it.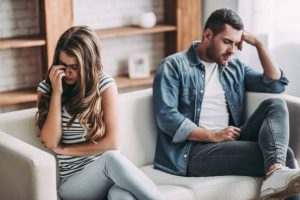 Several reason why you should stop begging for attention.
You can't get the best of them
Imagine desiring to study your dream course in school because you have passion for it, but unfortunately, your parents became an obstacle. They weren't in support of your dream course, rather they made their own choice for you.
If you accept their choice, do you think you will make good grades compared to a scenario where you had studied your dream course. Similarly, begging for attention feels like going for a course just to please your parents.
At the end of the day, you might not give in your best, because you had no passion for it. True love is unconditional, it ought to be given freely and equally received freely. It ought to be given willingly and not under composure .  If you  beg for love, be rest assured that  you will continue begging for it in other to maintain the relationship. And even if they accept, they will never give in their best. It will always feel like they are doing you a huge favor by loving you which ought not to be so. No matter how painful it feels, Take yes for an answer, accept no bravely. Don't stress it further.
You will always feel  neglected and being  taken for granted.
Begging for attention will always make you feel neglected. Just like they assume they are doing you a great favor by giving you their attention. They will always feel is their right, hence the need to forcefully withdraw  their attention when they deem fit. This will always make you feel unappreciated and humiliated.
It makes you vulnerable to deceit and heartbreaks.
Begging for attention makes one vulnerable to deceits . you can easily fall prey to deceivers and players. They will always take the advantage of the fact that you begged for their attention. Begging for attention will equally make it difficult to differentiate between real love and  infatuation.  With such, it is difficult  to spot a player.
it induces low esteem and inferiority complex.
Begging for attention often leads to lack of self confidence and inferiority complex. How does it feel when you beg for attention, but got a cold response instead. You feel humiliated right?  It always feels like you ain't good enough for them. This can go a long way to affect your esteem. This is more reason why you need to  control emotions not to beg for attention.