Love or infatuation?this question seems not to get out from your mind. You've probably heard a lot about these two words, but yet you still finds it difficult to  differentiate between both.
You are not alone in this, as so  many individuals  are in similar situations, still confused and skeptical as you are.
The word "love has become the most common used word today.
It is not amazing  knowing that teenagers and adolescents  also use this word "love" whenever there is an attraction between the opposite sex.
But then is it really love or infatuation? Can this type of feelings be equated to love? Before i proceed, i will like to highlight some of the similarities of love and infatuation. The reason why these feelings are often mixed together.
Similarities between love and Infatuation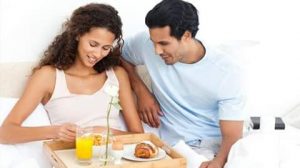 Both are emotional feelings.
Wheather it is love or infatuation, whichever one you chose to call it, one remarkable  thing they have in common is that both has to do with desires and interest. the way we feel towards a member of the opposite sex. This desire to be with them is what often gives rise to either the love we have for them or the lust we feel for them.
Every relationship began with a desire. As human, every activity we engage in this life, first comes with desire or interest.  We  desire to embark on a journey before doing so, we desire to start up a particular business before doing so.
So relationship is equally not an exception. You don't just meet someone  today, and all of a sudden,you are already dating them without having the desire to.
This desire shows that we were not compelled to have this feelings for them.
And so the desire could have a  varieties of meanings such as having an interest to start up a relationship with the intention of getting married in the future, the desire to be close to each other as friends or the desire to benefit from each other either materially or sexually. Other wise called (friends with benefits)
Both comes with An attraction
Every Emotions  or feelings comes with attraction.  Before you desire to be with someone, there is always something about them that prompted that desire.
It could be their charisma,intelligence, sense of humour, loyalty or physical attributes like height, beauty, stature and body shapes. And this feelings could either be derived from love or infatuation.
A lot of folks used to have this belief that attraction comes only when one is infatuated. But reverse the case, attraction can occur in both ways. Either physical attritubutes or other attributes.
Having know the similaririties between love and infatuation, is time to clear your doubt by understanding the difference between both in other to know your stand in a relationship.
Infatuation is spontaneous, love is gradual.
One of the ways to know if it is love or infatuation is to observe  the relationship and how it all began.  Being attracted to a member of the opposite sex is not wrong. Professing your love to someone you met on a first day is equally not wrong. what then is wrong? it is simply assuming you have fallen in love  already  with someone you just met.
Especially when you barely know them. You can feel the spark. But that alone is not qualified to be   called Love. A lot of relationship ended barely few months it began because everything happened so quick.
The feelings and emotions were the priority of such relationship, there was no time of getting to know each other.
And before you knew what has happened, everything just ended within a twinkle of an eye. and both went their separate ways because some where along the line, they discovered that apart from the emotional bond and chemistry, they practically knew nothing else about each other.
They discovered that they were not compatible in any aspect. On the contrary, true love is patient. There is this desire to know more about him/her. Aside the chemistry and emotions.
Attraction usually comes first.
Remember we mentioned attraction as one of the common features in love and infatuation.
There is nothing wrong being attracted to someone you love. But when attraction comes first before every other thing,especially physical attraction, then it might be termed infatuation.
You know is infatuation when there is no plans to spend the future with you,  their only interest and priority is usually in taking advantage of that gorgeous body and shape .this explains a lot why most Men withdraw after the chase.
Love is realistic and practical, infatuation is obsessive
This is strong factor in determining if it is love or infatuation?i can't do without you, i will loose my breathe if we ever part ways, my life will come to an end without your presence in it. Am very certain you've heard people use this line of words on regular basis. this is a sign of Obsession.
Often times, they are not real. Such kind of feelings comes with immediate urge to satisfy the material lust, hence the profession of unrealistic words and promises.  Sometimes, it feels like your world would crash without their presence in it. You spend your whole time fantasizing about your relationship with certain pictures on your mind on how you wish it to be.
These are obsession. Obsession makes us feel like we are going insane when attracted to someone. Most times, people who utter this obsessive words are not real. They only say it to entice you. Or as a result of the butterfly feelings they were having at that moment.
A lot of them will flee when is time to make the real sacrifice. On the contrary, true love is real, it doesn't really need to make unrealistic promises. But when is time to make sacrifices, it does that without being compelled to.
To know if it is love or infatuation, watch their actions. The way they treat you in a relationship.their action speaks more than their spoken words. infatuation is more of words, while love is more of actions.