He has told you he needs space on several occassions, And you keep wondering what it actually meant. You are scared it might mean a break up or loss of interest. You aint sure but the thought of break up sends goose bump to your body. You can't imagine it.
What does space actually mean in a relationship? Is it synonymous to break up? Do i still stand the chances of winning him back after saying he needs space? Would giving him space make him loose interest in the relationship? These are the question so many people ask on daily basis. Before we go further lets see an illustration from this story.
Kennedy had dated lovina for two years, their relationationship had been awesome, but unfortunately, few months later, kennedy started pulling away emotionally. Lovina noticed how emotionally distant he had become. She became worried, and asked for an explanation.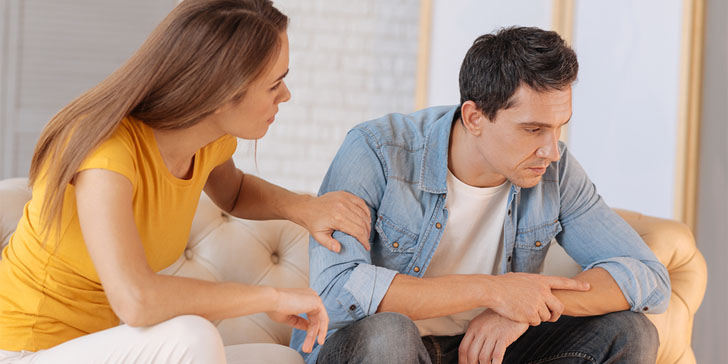 Kennedy told her that everything was alright, just that he needed some space to solve some personal issues. Lovina became more worried, she freaked out on hearing the word "space". To her, space meant broke up. So many thought ran accross her mind such as " he may have lost interest and rather than tell her outrightly, he sought for an unhurtful way to break the sad news. Lovina became needy and began to bug him with so many calls and messages. The more he bugged him, the more he became distant. Until one day, she became fed up and sent him a a break up message.
After they broke up, lovina heard that kennedy was really going through tough time in his work place, but felt there was no need to bother her about his problem.. His boss was becoming a thorn in his flesh, and needed time to sought himself out.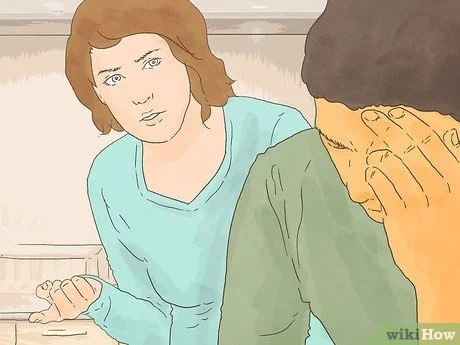 He never intended quitting his relationship. He still loved lovina, but wasn't emotionally stable to continue providing her with lots of attention and affection as he normal does.he needed to invest that time towards solving his current predicament.
But that doesnt mean he stopped picking her calls or replying to her messages.
But unfortunately, lovina was to quick to conclude, she didnt get close to kennedy to find out what the problem was.
She was ignorant of the fact that kennedy needed her support. if she had persisted, she may had find out What the problem was.
since kennedy was the type who doesnt love bugging people with his problems.
But she nagged him instead, accused him of cheating and trying to dump her. She learnt her lesson never to rush into conclusion.
Why this story?
There is really no definite answer to what space actually means in a relationship.
It all depends on the reason to which the space was demanded. to some, space could mean a polite way to break up from their partner.
While to others, It could be a way to refrain themselves from distraction in other to handle more pressing issues in their lives. since you aint sure of their reason for asking space.
And they aint willing to open up to you either. The only way out is to observe their behaviours from that moment they began demanding for space.
Three things to do when he suddenly demands for space .
Check your attitude.
Sometimes, when a man Says needs space, it could be that he is already feeling suffocated and needs a moment to cool off.
Check your attitude since the relationship began, do you often nag him? Do you see more of his flaws than his good sides? Do you focus more on his weakness than his strength?
Are you supportive or do You often nag him? He may feel the relationship is becoming too stressful hence the demand for space in other to invest his time and energy towards solving a more thrival issue. Be sure his reason for demanding for space aint from you.
try to control your emotions.
I know it hurts when a partner suddenly begins to demand for a space especially when you needed their affection most. But you must try as possible to control your emotions at this period.
Avoid using hurtful words or bugging him with calls. dont draw your conclusions yet till youare certain of the purpose.
the truth is that it may or may not have anything to do with you or the relationship. Your attitude at this period will determine how long his demand for space will linger.
If you continue bugging him, chances are that he will begin to feel more pressurized making him avoid you more. try and respect his decision when he said he needs space. If possible, give him a doze of it, try and focus on your life. Soon, he will get out from his cave and seek for your attention again. If he still has interest in you.
Observe him at this period.
When he say he needs space, His attitude at that period will determine his reason for demanding of space. A man who wants to break up with you wont just demand for space, but will also try as much as possible to avoid you at all cost. this includes avoiding your calls, messages and presence.
on the contrary, answering your calls and responding to your messages could still mean he hasnt lost interest yet. especially if he still makes out time to see you. He may only need time to adjust and Things would go back to the way they were initially .
Check how long his demand for space is taking .
He needs space, and you've resolved to give him. Thats good!!! But pay attention to how long his demand for space is taken. if it is taking forever to get his attention back, chances are that he has lost interest. it could be his own polite way of breaking up with you without having to confront you.
he may have moved on and wish you would comprehend the signs in other to move on as well. But if it is a way of getting him self to focus more on his career or predicament, it will only be a temporal situation. and soon he will be back again showering you with lots of affection as usual. Also read https://loveonet.com/2019/06/05/obsession-signs-in-a-relationship/
In summary, When a man tells you he needs space, dont give up yet, try and found out his reasons, then proceed from there.
External source you may also find useful. http://www.wikihow.com