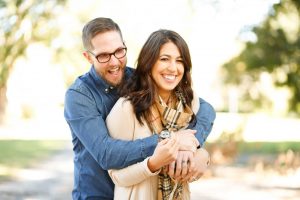 Where is the spark after the honeymoon phase? Why does it usually fade away so soon? Was it a fling or a relationship.
How can we  rekindle the spark in a relationship/marriage? These and more are usually the question that comes to so many minds, on discovering that their relationship had suddenly become a night mare  and illusion.
The honeymoon phase is the exciting phase of every relationship. It is the phase everyone tries to bring in their best in other to attract the love of their partner. It is the stage most individuals  initiates whatever strategy they could think of including pretense   in other to win the hearts of their supposed partner.
It is the stage where the euphoria seems so intense  that nothing else matters to both couples.
It is a stage where one or both partners might be blind to each other's flaws and shortcomings because the chemistry and emotions are still at its peak.
At this stage, your partner might seem so perfect to you and the relationship too good that you can't imagine that it would ever come to an end.
This stage is often referred to as a  love blinded stage". Because you try as much as possible to avoid nagging, arguments and misunderstanding even though there are thousands of reason to engage in one .
There is every tendency that you will overlook every flaws that signals you might be dating a bad  partner including abuse, domestic violence etc.
Every individual desires to have this stage last forever but unfortunately, it  doesn't in most cases.  It does not only happen in relationship but also in marriage.but that does not imply that  the relationship/ marriage would not thrive.
As a matter of fact, married couples feels its effect more than the singles because  marriage is meant to last for a life time.
Unlike relationship where one can easily opt out at any point in time. So many couples complain that their marriage had become boring just after the honeymoon phase.
So what happens to this spark after the honeymoon phase? Let us find out.
Why couples loose spark after the honeymoon moon phase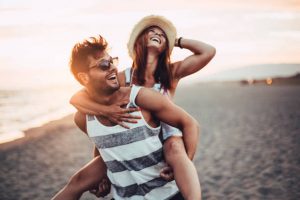 The intention of both partners.
The intention of initiating   the  relationship in the first place tops the reason why  the spark  goes missing after the honeymoon phase. If the intention is not mutual, there is every tendency that the spark will be lost so soon.
One might need a serious relationship with commitment,  while the other might just need a fling, and trust me, such relationship with different and ulterior motive does not usually pass beyond the honey moon phase. Because there is no future, after all the romantic display and affections, the spark becomes missing. The same scenario equally applies to marriage, some spouse had no mutual intention initially and that is why the spark goes missing and the relationship suddenly becomes boring  immediately after the honeymoon phase and procreation. Some people got married not because they loved their spouse, but to change their marital status, get financial assistance, procreate or escape societal pressures.
Such marriages usually becomes boring as soon any of these aims had been achieved.
Adjustment stage
After the honeymoon phase, comes the adjustment phase. This phase, the emotion, feelings and initial affection is no longer a priority, is a stage where character, flaws and attitude begins to surface.
This is quite normal, there is no more fantasies  at this stage, but realities. And every relationship or marriage undergoes the phase irrespective of the mutual love or connection both partners might have for each other.
However, though feelings and emotions might become less obvious, the spark ought not to be  missing. The reason why most couples finds it difficult to cope at this phase and eventually loose the spark is because they gave much attention and focus on the honeymoon phase, forgetting that it was not going to last forever.
They never took their time to understand whom they were about to date or get married to. So the flaws and attitude came as a very big shock and surprise to them.but learning  How to handle different Phases of a relationship  will help both a lot in their thrive towards a better relationship/ marriage.
Over expectations
This usually occurs when one has an imaginary relationship is all going down in his/ her head. Imaginary relationship  is built with fantasies.
You assume they are perfect, you fantasize about a relationship that seems so perfect, in such that no arguments, misunderstanding or differences ever occurs.
So when reality begins to surface, one or both couples might find it difficult to cope and adjust.  But this is an assumption.
A true relationship  or marriage is never perfect. There are usually some moments of arguments and misunderstanding.
But amides of all that, the spark never wears off because both partners truly understands each other and the purpose of being together. In such union, there is no expectation of perfection.
Both couples are usually excited undergoing each phase with the spark still intact and burning. When both partners becomes cautious of the realities, it will help them in surviving-the-end-of-the-honeymoon-phase in their relationship/ marriage.